Pushy Pups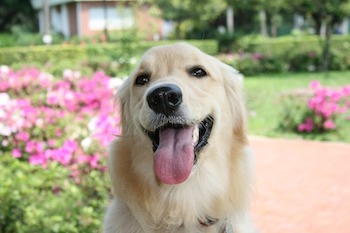 Most puppies are friendly and playful, but as dogs mature, they may become increasingly harder to control. Although genetic factors do play an important role in behavioral development, how you handle, train, and control your new puppy is also critical in shaping its adult behavior.
Of course puppies will not be trained immediately, and some dogs can be very difficult to train, even with the best of efforts. Problems often develop when the owner first allows or is unable to control the pushy behavior - pulling on walks, jumping up on greeting, nipping, or sleeping on furniture - and then later attempts to stop the problem. Dealing with these situations before they become problems is critical. We have many suggestions for helping you solve your pet's behavioral issues. Call us with all of your concerns today!
Training Your Cat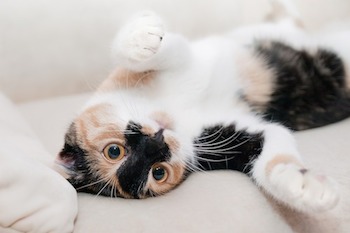 It is a widely accepted notion that it is very difficult to train cats. Many people acquire a cat because they view them as a relatively low maintenance, independent pets that they can interact with occasionally.

To some extent, they're right. Cats do tend to be more independent than dogs and some were literally born to walk by themselves. Their temperaments vary from self-absorbed to curious, from social to anti-social, and from stable to highly volatile. The average slightly inquisitive, friendly and tolerant cat is a pet that tends to be seen but not heard.

At either end of the behavioral spectrum, however, are cats that keep to themselves and react negatively to attempts to force them out of their shell and demanding cats that won't take no for an answer. Although it is possible to cater to shy cats, coexist with the middle-of-the-road variety, and work around the more demanding types, such strategizing isn't always necessary.

Training cats is eminently possible and can help to improve the quality of life for both cat and owner. It has been said that if a cat is trained to perform one new trick per month, the likelihood of behavior problems is substantially reduced. But how do you train a cat?
We have many helpful suggestions for training your cat to live peacefully in your individual environment. If you are having difficulty training your pet, let us help you to improve your chances of successful social interactions.